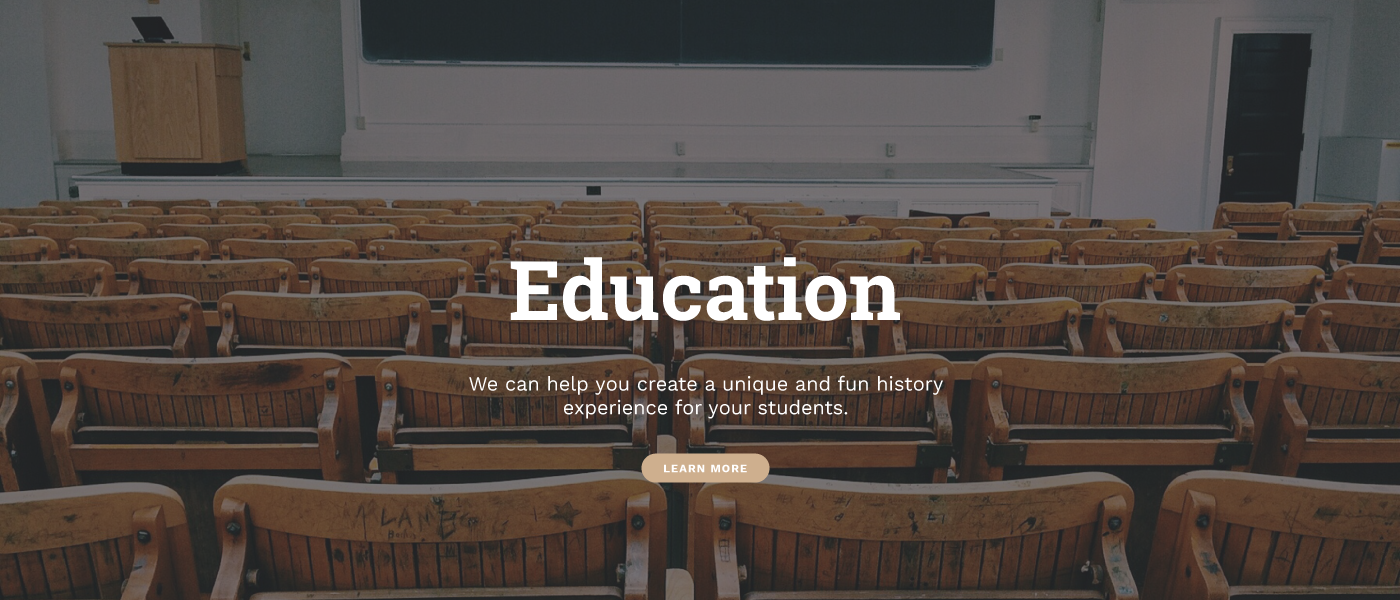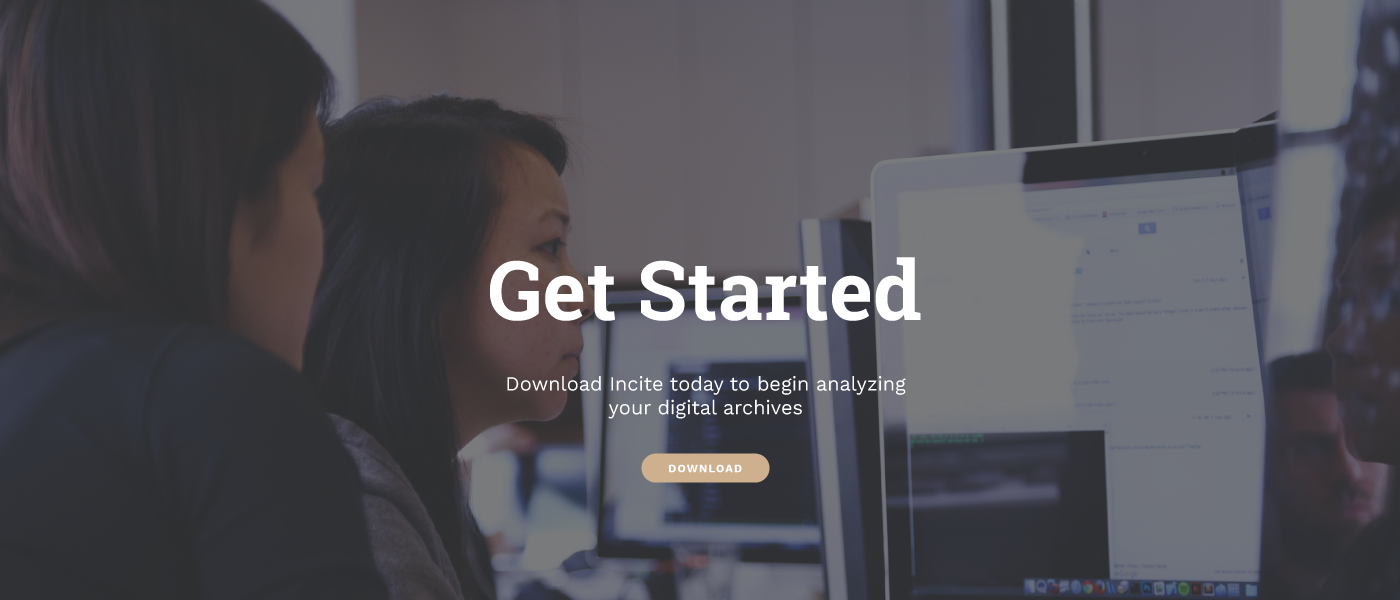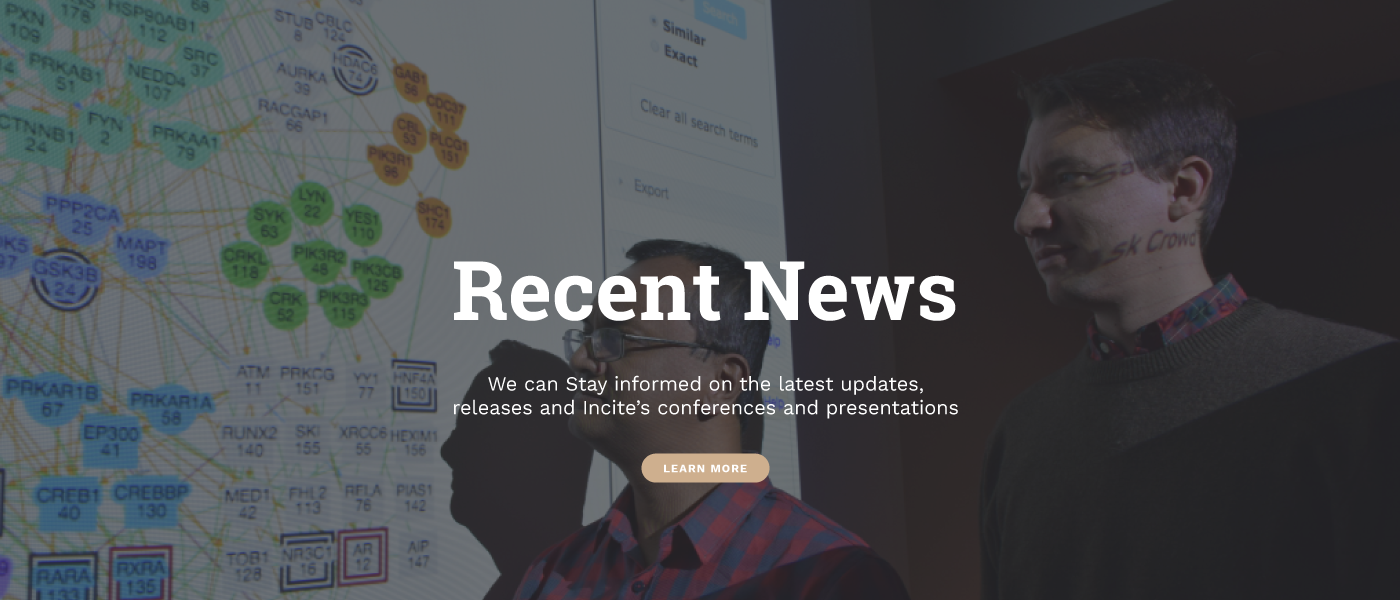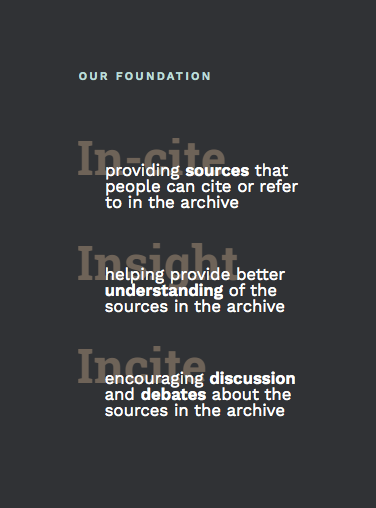 ABOUT US
Why Incite?
Working with historians and other scholars, we learned that libraries, museums, and other organizations are increasingly digitizing historical primary sources and putting them online. However, for a scholar looking for documents related to their topics of interest, searching these archives can be like looking for a needle in a haystack. We recognized an opportunity to leverage crowdsourcing technologies to help these historians find what they're looking for. With Incite, citizen archivists learn historical inquiry skills while annotating primary sources with help from natural language processing technology. They go beyond transcription, providing deeper analysis through tagging, connecting, and discussing documents that make it easy for scholars to find what they're looking for.
LEARN MORE
Several institutions and scholars are already using Incite to build, annotate, and research digital archives. These projects represent our growing community of users, educators, and historians and illustrate the diverse possibilities that Incite could offer you.
FEATURED PROJECT
Mapping the



Fourth of July
LEARN MORE
DOWNLOAD
Download Incite
Use Incite to analyze your digital archives of primary sources. Citizen archivists allow users to transcribe digitized documents to make them searchable; tag people, locations, organizations and events with help from natural language processing tools; connect documents to high-level concepts of interest; and discuss their discoveries in context.
LEARN MORE
DOWNLOAD
BEHIND THE SCENES

Meet the Team

Paul Quigley
PROJECT DIRECTOR
The James I. Robertson, Jr. Associate Professor of Civil War Studies and director of the Virginia Center for Civil War Studies, housed in the Virginia Tech History Department.

Kurt Luther
PROJECT DIRECTOR
Assistant professor of Computer Science at Virginia Tech, where he is also a member of the Center for Human-Computer Interaction and the Institute for Creativity, Arts, and Technology

David Hicks
PROJECT DIRECTOR
Associate professor of history and social science education (Social Studies) in Virginia Tech's School of Education

Nai-Ching Wang
LEAD DEVELOPER AND DESIGNER
PhD student of Computer Science at Virginia Tech.

Julia Rater
DESIGNER
Undergraduate student of Visual Communication Design at Virginia Tech.

Liyan Li
DEVELOPER
Undergraduate student of Computer Science at Virginia Tech.
Andrea Ogier, Steven Tatum, and Edwin Brooks, all from the Virginia Tech University Libraries, contribute expertise in data management, the Omeka platform, and GIS mapping. Other student contributors: Kevin Caprice, Daniel Newcomb, Amit Dayal, Vijay Kuruvilla, Jayanth Prathipati, Seth Nute, Abby Jetmundsen, and So Hyun Jo.